Summit – Management Trainee Program: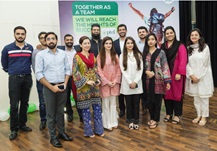 In order to build PTCLs' future leadership, applications are welcomed for management trainee program known as the "Summit Program". This program is for the fresh university graduates who have the potential to bring their difference in the organization. Applicants from all across Pakistan undergo an online gaming test followed by a panel interview. These trainees spend the first month under classroom training in the PTCL Training Academy located in Haripur. On graduating from the academy, the remaining five months encompass on-the-job training.
During this five-month period, each trainee is appointed a mentor & given a project catering both functional & behavioral development of the trainee on top of their regular job activates. The progress of this project is monitored on a trainee mentoring system known as "Chaperone".
An exciting and rewarding career awaits these graduates after the completion of their training period.
EXPERIA – Paid Summer Internship Program: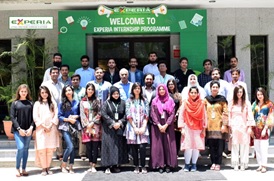 "Experia" is our Flagship Summer Internship Program in which students from top universities of Pakistan are selected through On-Campus Assessment Center. Every applicant who undergoes the assessment center also receives a customized Individual Assessment Center Report, which helps the young talent to know their strengths. This customized report also acts as a feedback tool for identifying their areas of improvement and their future development.
Experia is a project based paid internship program in which Experians work on real-time business problems and provide creative solutions and out of the box ideas. Along with their projects, students are given opportunity to work and collaborate with different cross functional teams which increases their corporate exposure and helps them to know more about the organization.
Safeer – Campus Ambassador Program: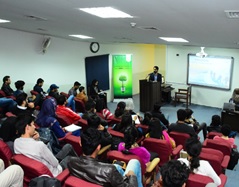 PTCL has started a Campus Ambassador program called "PTCL Safeer". This is an opportunity for existing university students to become PTCL's ambassador in their respective universities. Becoming a Safeer involves university recommendation, being an active member of social club followed by an interview by the PTCL HR Team.
A Safeer is the flag bearer of our Employer Brand, which is our "Growth Tree – Lets Grow Together". They act as the first point of contact for any student in the university in guiding them to the right platform. Safeers also work with us in executing other tasks at their respective university campuses & get first hand exposure, paving their way to the future career prospects.