PTCL Group and Pink Ribbon Collaborate For Breast Cancer Awareness Campaign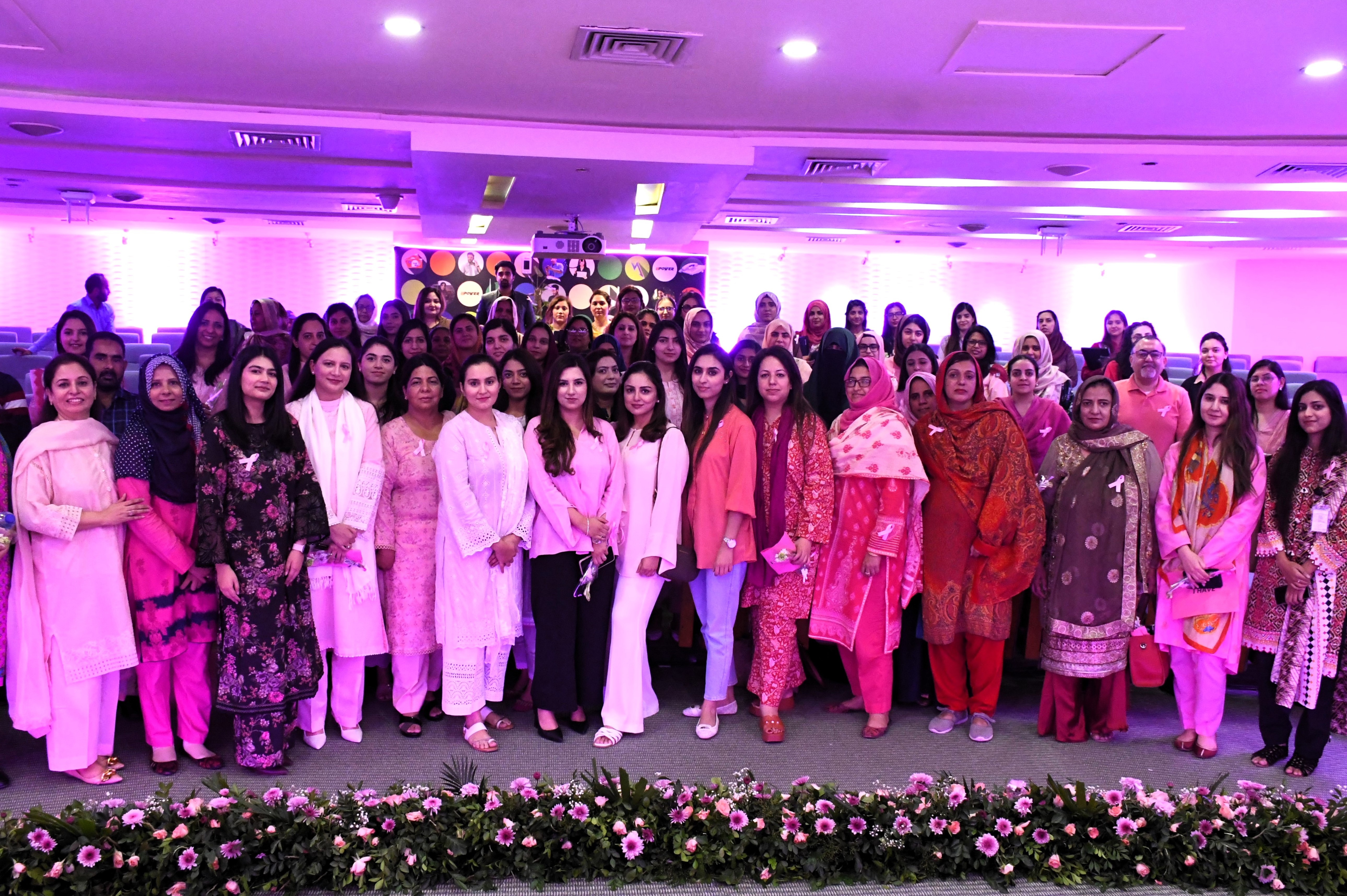 Islamabad – November 02, 2023: Pakistan's leading telecom and ICT services provider, PTCL Group (PTCL & Ufone 4G) in collaboration with Pink Ribbon Pakistan led a month-long campaign dedicated to educating and raising awareness about breast cancer. The campaign, multifaceted in its approach, exemplified the Group's commitment to empowering individuals in their fight against breast cancer, emphasizing its dedication to the cause and support for those impacted by this disease.
The Group kick-started the campaign by converting the official company logos to pink on all digital platforms. This was followed by an internal awareness messaging campaign to educate employees about early detection and breast cancer prevention, accompanied by an awareness session in collaboration with Pink Ribbon. The session featured a panel discussion with Dr. Erum Najeeb, General Surgeon, Pakistan Institute of Medical Sciences (PIMS), Dr. Asma Mahfooz from PTCL's Health Team, a breast cancer survivor and a caregiver to a breast cancer patient. This discussion fostered open dialogues, promoted understanding and addressed questions, effectively breaking down knowledge barriers.
The campaign featured a range of awareness activities, each designed to educate and encourage employees to actively raise awareness about Breast Cancer. A Pink Futsal Match was also organized between PTCL Group and Eikon 7 in solidarity with the cause.
Throughout October, employees were encouraged to wear pink and share pledges at the Pledge Wall placed at Ufone Tower to publicly commit to supporting the cause. Furthermore, Ufone Tower and PTCL's NEST Office were illuminated pink, demonstrating solidarity and community support for breast cancer survivors.
In addition to this, a donation drive was carried through UPaisa, and donation boxes were placed in office buildings to generate funds for Pakistan's first specialized breast cancer hospital.
Concluding the Breast Cancer Awareness Month, an awareness session was also conducted at Edhi Homes Islamabad to educate women and young girls about this disease.
Through this initiative, PTCL Group strives to emphasize the significance of early detection and to create an environment that uplifts survivors and empowers those affected by the disease.