PTCL Group Partners with Evam for Enhanced Customer Experiences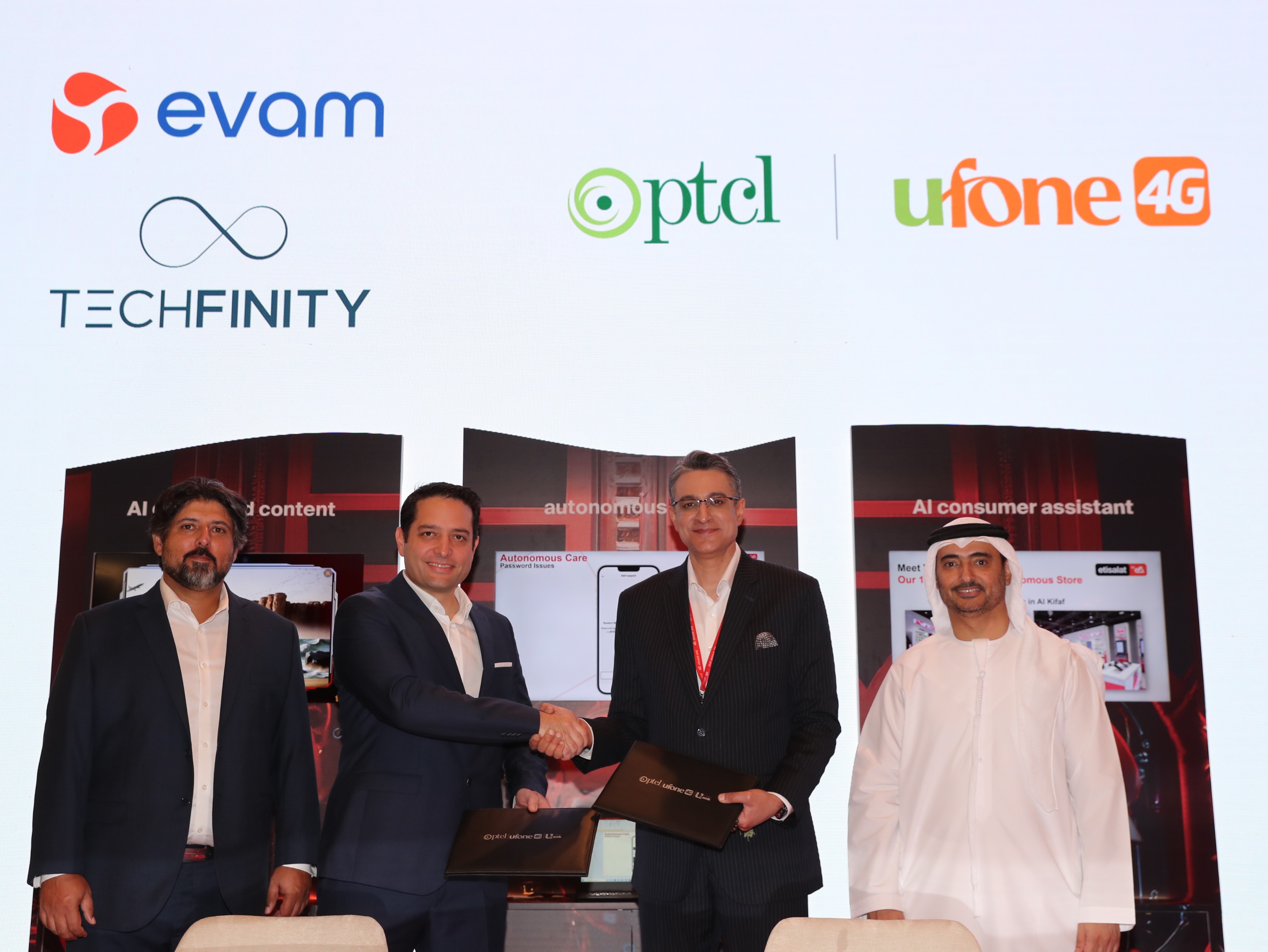 Islamabad, October 24, 2023: PTCL Group (PTCL & Ufone 4G), Pakistan's leading telecommunications and ICT services provider has partnered with Evam, a leading Martech platform for creating real-time, cross-channel customer experience. This collaboration underlines the Group's unwavering dedication to provide its customers with the best communication services and driving forward Pakistan's digital transformation.
PTCL Group will be introducing new customer experiences and products with support from Evam's next-gen real-time engine. This cutting-edge technology will ensure seamless experiences across all digital and telco touchpoints. Evam will empower the Group's business partners to leverage real-time data, along with profiles and AI models to deliver a superior experience. This will increase customer satisfaction in order to boost revenues and enhance customer loyalty. The project will be delivered through a collaboration between Evam's professional services team and their exclusive partner for Pakistan, Techfinity.
Jafar Khalid, Group Chief Technology and Information Officer for PTCL & Ufone 4G, shared thoughts on the partnership, stating, "This alliance between PTCL Group and Evam enhances our customer engagement strategies, aiming to provide a tailored experience for every customer, thereby delivering outstanding value. We trust that teaming up with Evam will enable us to better understand and serve our customers, ultimately leading to stronger and lasting relationships."
Chief Executive Officer, Evam Doruk Mutlu, said, "As the CEO of Evam, I am deeply honored by the trust PTCL Group has placed in our company's capabilities. I am committed to working closely with our dedicated leadership team to not only meet but exceed their expectations. In tandem with this project, we are excited to announce our increased investments in Pakistan. We are also proud to unveil our plans to establish a local center of excellence in collaboration with our partner, Techfinity, to better serve our valued customers in Pakistan and around the world."
For PTCL Group, this partnership with Evam marks a significant stride towards revolutionizing customer experiences. With a shared commitment to excellence, we are poised to deliver seamless, personalized interactions that redefine the digital landscape in Pakistan. Together, both organizations look forward to setting new benchmarks in customer-centric innovation, both domestically and on the global stage.