PTCL Group Celebrates the #TayyarHo Anthem!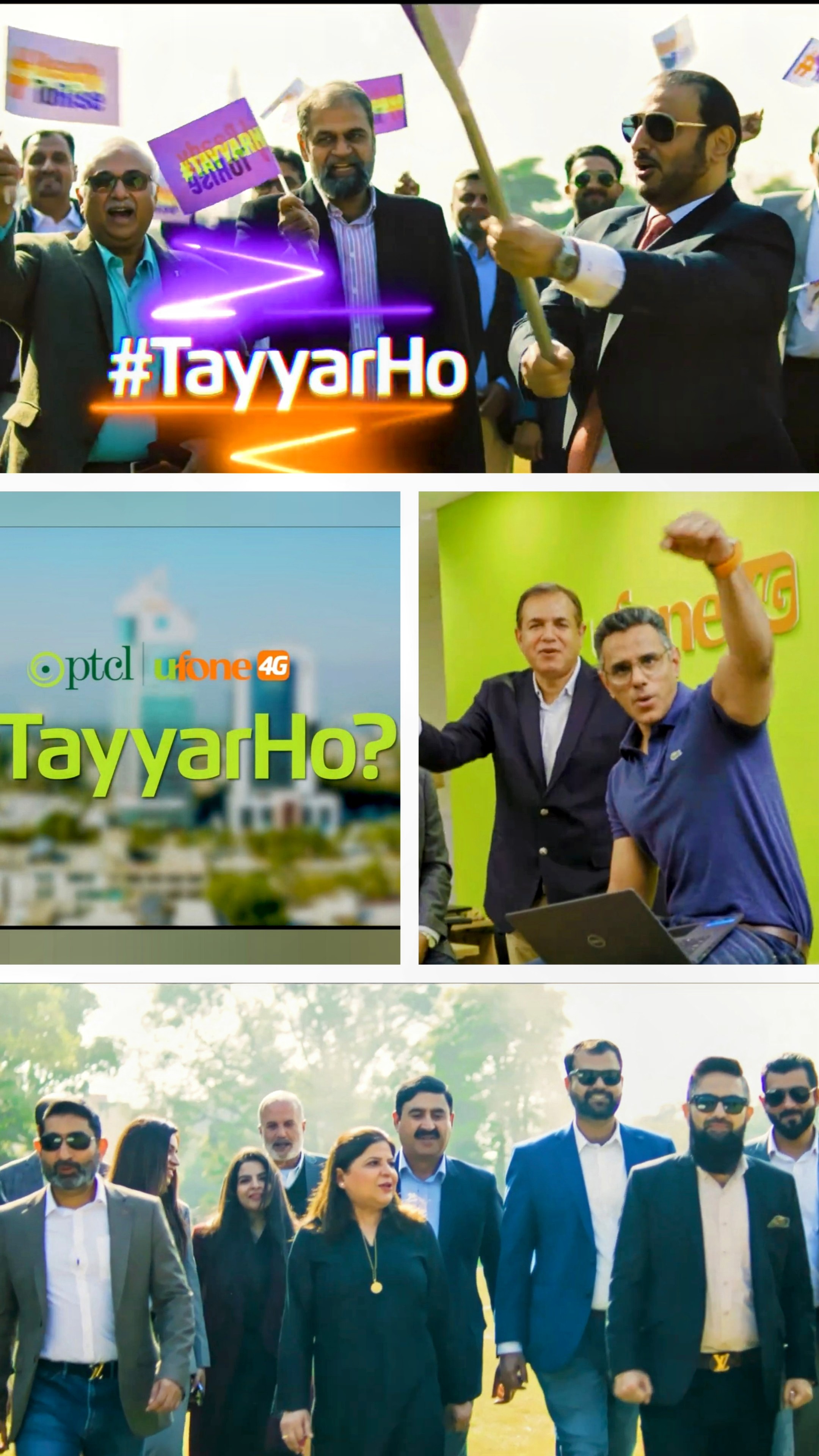 Islamabad, April 27, 2023: Pakistan's largest telecom and integrated ICT services provider, PTCL Group (PTCL and Ufone 4G) has launched its first ever Group Anthem #TayyarHo showcasing the employees' commitment to serve customers with unparalleled excellence.
The PTCL Group's new anthem is more than just a song. PTCL Group embarked on the #TayyarHo journey about a year ago. What is TayyarHo? It is a call to action for the employees to build a comprehensive ecosystem at PTCL Group which will enable the company to deliver extraordinary solutions & experiences for its customers.
Speaking on the occasion, Group Chief People Officer, Muhammad Shoaib Baig said, "This anthem is a dynamic expression of our passion to deliver the best services & experiences to our customers. At the PTCL Group, we turn challenges into our competitive edge, driving Pakistan towards a digitally connected future. I am certain that this anthem will inspire and energize our teams further to give their best shot despite all odds."
PTCL and Ufone 4G is committed to fostering a workplace that allows employees to express their talent for personal and professional success and fulfilment.
The anthem is available on all PTCL and Ufone 4G social media platforms.
PTCL Group Anthem - Click here