Etisalat Delegation meets key government stakeholders on Telecom Sector & national economic growth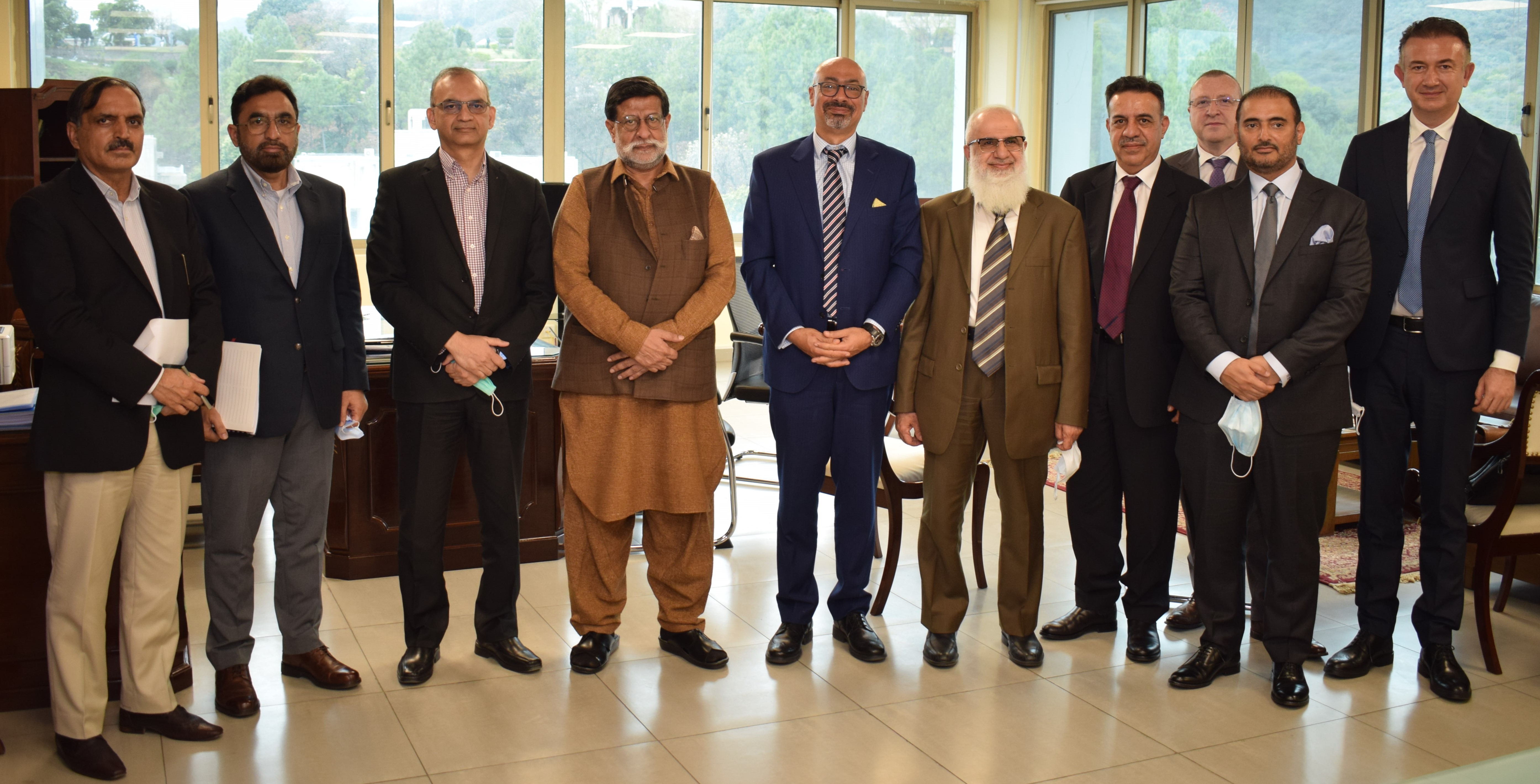 Islamabad, March 11, 2021 (Thursday): Etisalat delegation comprising of top management held meetings with Federal Ministers and other key government stakeholders in Islamabad on Thursday.
The delegation led by Group CEO Etisalat Hatem Dowidar met with the Federal Minister for Finance, Dr. Abdul Hafeez Shaikh, Federal Minister for Privatization, Muhammad Mian Soomro and Chairman, Pakistan Telecommunication Authority (PTA), Maj Gen. (R) Amir Azeem Bajwa.
During the meeting, Dr. Abdul Hafeez Shaikh welcomed the delegation from Etisalat to Pakistan. Matters of mutual interest were discussed with a focus especially on Telecom Sector and its significance on the national economic growth.
Dr. Abdul Hafeez Shaikh commended the efforts of Etisalat and PTCL for their tremendous coordination and support in developing a strong infrastructure that would surely transform Pakistan into a digitalized economy. The Minister elaborated Prime Minister of Pakistan's vision for a Digital Pakistan and highlighted its role in today's digital world.
Federal Minister for Privatization, Muhammad Mian Soomro, during his meeting, appreciated their interest in Pakistan and contribution in the Telecom Sector. He emphasized that there are tremendous opportunities which should be availed. The per capita ratio of cellular phones in Pakistan is amongst the highest globally. Etisalat and Privatization teams resolved to expedite the pending issues and to have continued sittings.
Hatem Dowidar, Group CEO, Etisalat, commended the efforts of the Government of Pakistan including Ministry of Information Technology and Telecommunication, Ministry of Finance and Ministry of Privatization. He further emphasized on their role in re-shaping Pakistan's Telecom Sector on the pattern of leading economies of the world. Ends