Extending the Pakistani-Saudi brotherhood into a partnership for both country's wellbeing, PTCL & DETECON AL SAUDIA (subsidiary of Deutsche Telekom - Germany) along with iVolve Technologies have launched, Qaumi Cloud "QCloud". A highly scalable, reliable, and robust public cloud service to accelerate growth for Pakistani market that is rapidly evolving.
QCloud, with its enterprise-grade and cost-effective services, offers its customers IAAS, SAAS and PAAS on a highly scalable and secure public cloud platform. The flexible cloud offerings and a rich catalog, backed by guaranteed availability SLA, makes QCLOUD an attractive offer to the consumers. QCLOUD provides its customers with a self-service portal and brings Pakistan's first digital cloud marketplace with a huge range of products and services.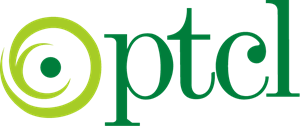 Pakistan Telecommunication Company Limited (PTCL) is the largest integrated Information Communication Technology (ICT) company of Pakistan. With a humble start from a telephone and telegraph department in 1947, it has evolved to offer latest digital and telecommunication technologies today. With the largest fixed line network of the country, PTCL offers products and services like high speed Broadband internet, CharJi wireless internet, Smart TV (IPTV) service, over-the-top (OTT) applications like Smart Link App, Smart TV App and Touch App, and world class digital content like Netflix, iflix and icflix. PTCL's enterprise grade platforms like Smart Cloud, Tier-3 Certified Data Centers, Managed Services and Satellite Services are meeting the connectivity needs of organizations and enabling businesses to operate more efficiently. It acts as the communication backbone for the country with largest fiber cable network that spans from Khyber to Karachi and submarine cables connecting Pakistan to the world.
PTCL is proud of its more than 70 years heritage; connecting people of Pakistan. PTCL has always played its part in development of the country and is committed to building a prosperous and digitally connected Pakistan.

Established in 1982 as a prime example of successful Saudi – German high-tech partnership, DETASAD (Detecon Al Saudia Co. Ltd.) has a consistent record of accomplishment as a key contributor to the development and evolution of the ICT sector in the Kingdom of Saudi Arabia.
Based on internationally recognized best practices, operating models and innovative technologies, DETASAD offers customized solutions for ICT Turnkey Design and Implementation, Corporate Networks & Connectivity Solutions, Managed Services and Operations as well as Data Center and Cloud Solutions. DETASAD portfolio supports the full ICT lifecycle from challenge identification over planning, equipment supplies, turnkey implementation to full 24/7 operation ensuring highest reliability and efficiency at our client's ICT systems.
QCloud key Differentiators
Cost Effective
With many cloud service providers offering public cloud solutions with sky rocketing prices, QCloud ensures that the solutions we offer you are cost effective and is viable for your organization.
Digital Marketplace
Introducing Pakistan's first and only Digital Marketplace to accelerate Digital Pakistan initiative, which gives the customers the leverage to subscribe to a vast range of third-party products of their choice.
Security and Resilience
With QCloud's vigorous security, it helps to protect against cyber-attacks such as Malware and denial of service attacks, define and manage access policies, and prevent unauthorized disclosure and modification using encryption and policy driven controls.