Introducing Avaya Spaces from PTCL
Get Avaya Spaces from PTCL
The Avaya Spaces App from PTCL changes the way work gets done. It is a cloud-based team collaboration and meeting solution offering messaging, audio and video conferencing, file sharing, and more in an easy-to-use application that you can access from anywhere. Use it on your laptop at work, your tablet at home, or your phone while you are on-the-go. Avaya Spaces does not only help you plan your usual tasks, but also the unplanned and new-priority jobs that arrive every day.
The collaboration app for how you're working now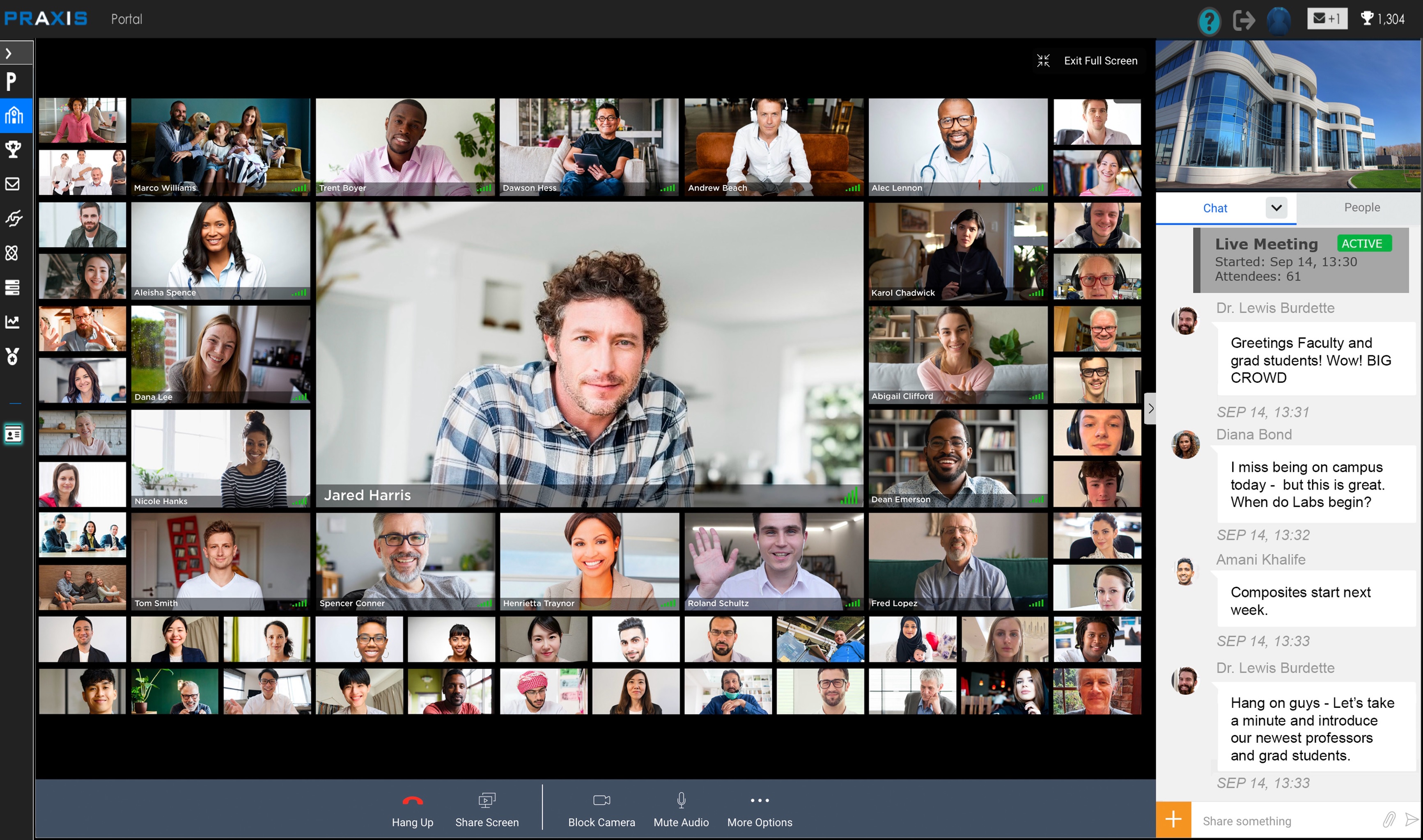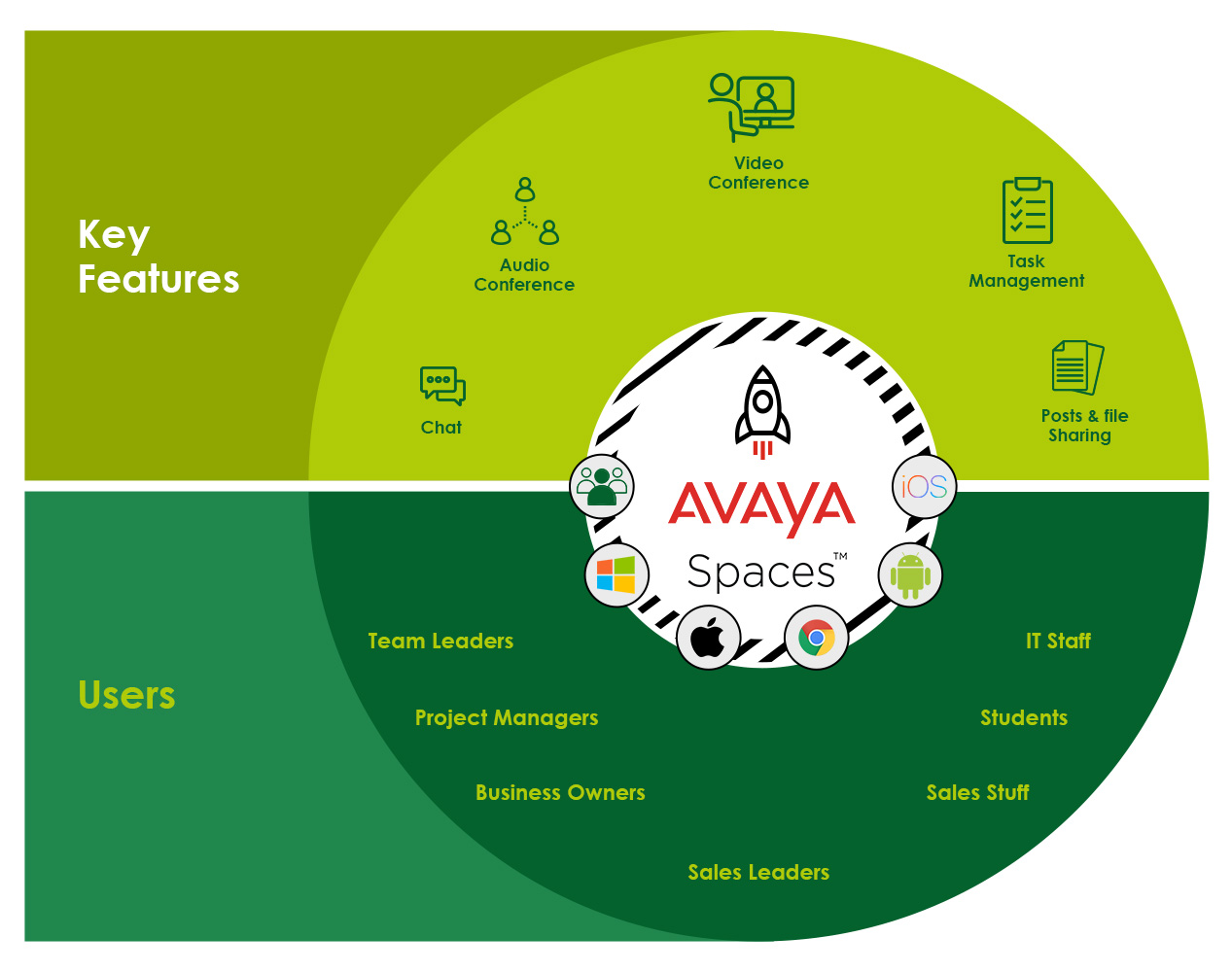 Persistent Cloud Spaces
Create unlimited online Spaces for specific teams or projects, bringing people together, creative content, seamless communication and consolidated tasks together in a single, easy-to-access area.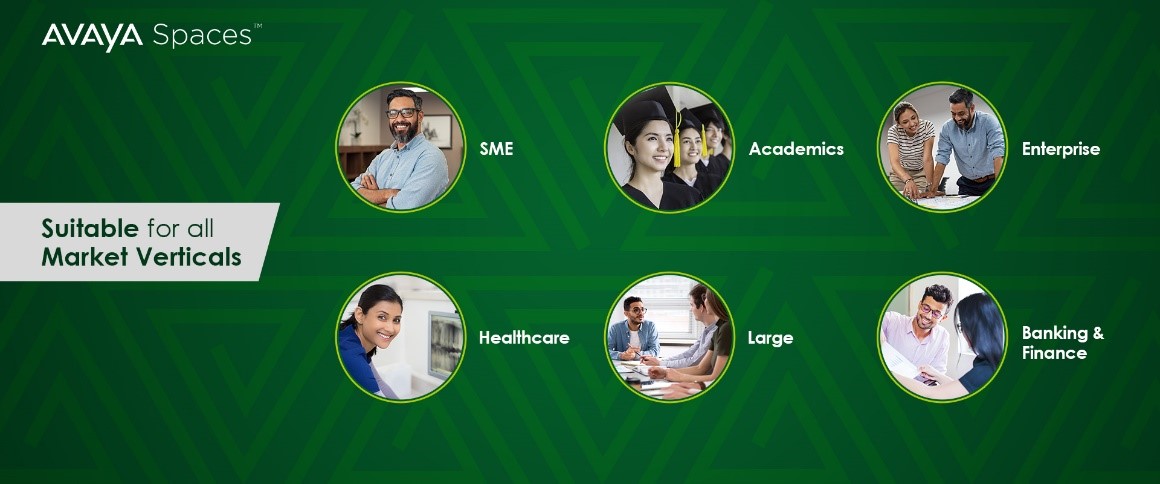 Chat
Keep the chat going even when you're not online. You can also pick up the conversation on different devices; be it your smartphone, tablet, your laptop or huddle room camera – with the same security and management benefits of business app.
Meet
Boost productivity and enhance relationships with face-to-face HD audio, video, and content sharing from any location. Phone dial-in is also available with local access in 40 countries and counting.
Stop searching and scanning through your emails or multiple apps for the latest updates and files. Share documents, chat and meet in your organized, subject-oriented team spaces.
Manage
Coordinate work across teams, assign tasks, and track project progress all in your persistent online spaces.
Powerful Collaboration for the Digital Workplace
Whether your organization is large or small, Avaya Spaces app from PTCL is changing the way you will be working. Bringing together globally distributed teams or customers instantly with immersive, 24/7 collaboration and seamless integration, makes the Avaya Spaces app easy to use.
Suitable for all Market Verticals
Technology Requirements
Avaya Spaces app from PTCL is a cloud solution that requires no technical infrastructure requirements. You only need an email address and password, and you'll be able to sign in from anywhere, using a range of devices.
Essential
Business
Power
Personal Cloud Meeting Room
✓
✓
✓
Voice Conference
50 participants
200 participants
500 participants
Video Conference
-
200 participants
500 participants
Multi-video View
35 participants
60 participants
Screen Sharing
Share Application or Entire Screen
Meeting Recording
-
-
✓
Phone Dial-In
-
-
40 Countries
1-on-1 Video Calling
✓
✓
✓
Direct & Team Messaging
✓
✓
✓
File Sharing
1GB
Unlimited
Unlimited
Group Task Management
✓
✓
✓
Desktop Application
✓
✓
✓
Web App Access
Mobile App
Apple iOS, Google Android
App Integration
Google Calendar, Office 365, Outlook, Slack, Teams
Single Sign-On
Enterprise SSO, Google, Office 365, Salesforce
Roll-Based Access Control (RBAC)
✓
✓
✓
TLS 1.2 Encryption
✓
✓
✓
Manage Users by Company Domain
-
-
✓
API
✓
✓
✓