Introducing corded and cordless phones for all your personal and business needs.
These robust phones complement your PTCL telephone number by providing crystal-clear voice quality, caller ID, answering machine and many more features.
You can order these online with Cash on Delivery service.
To order, please call 1218.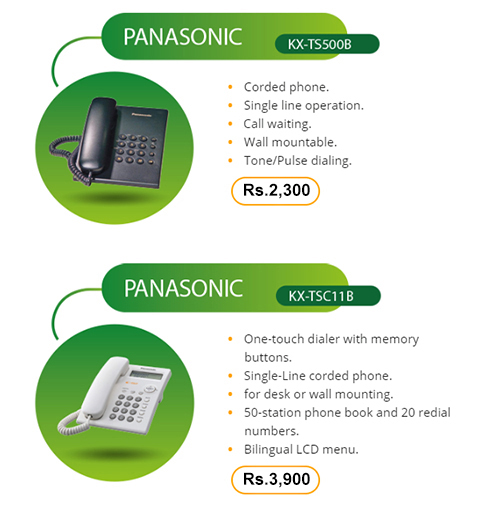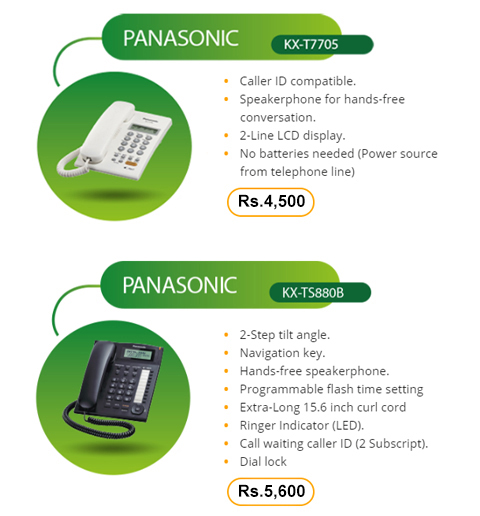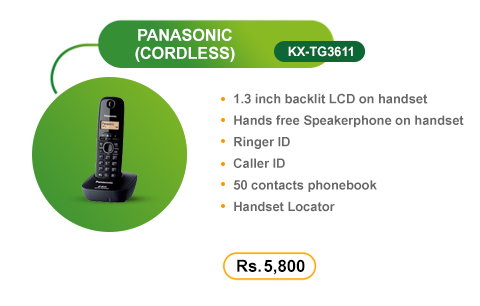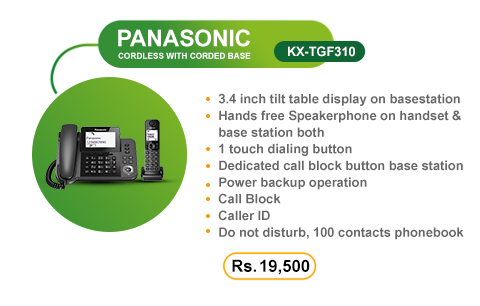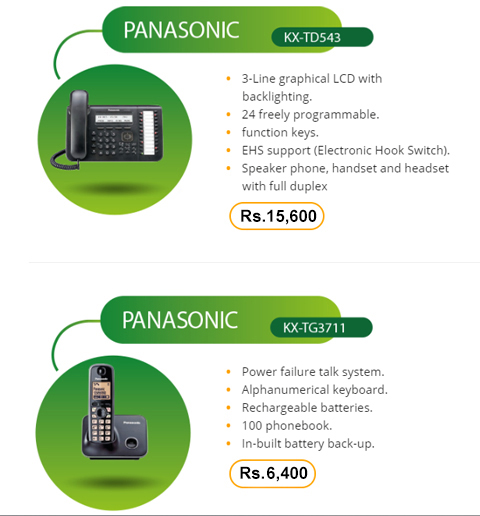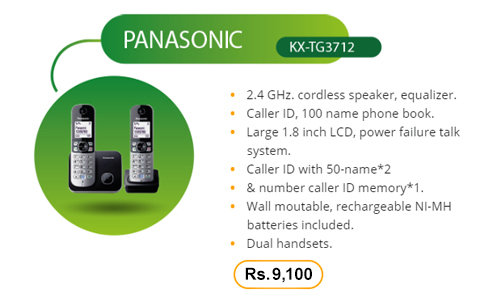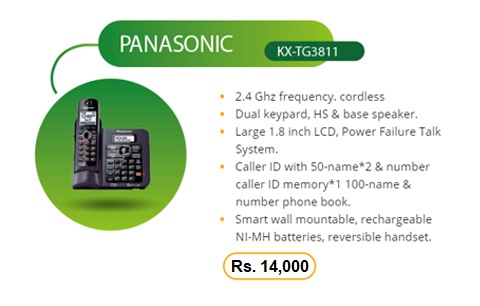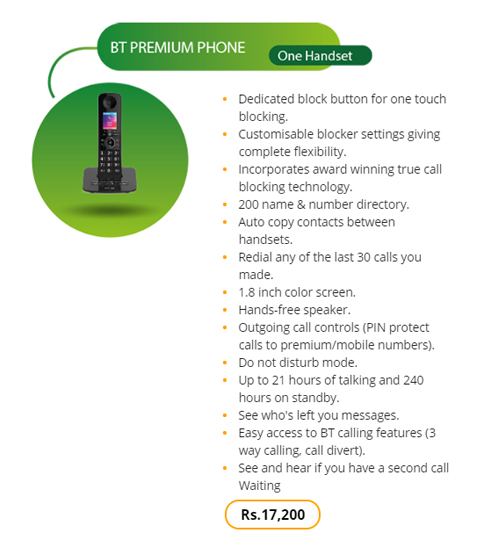 All phone sets have 1 Year warranty (excluding accidental damage).

Cash-on-Delivery charges of Rs. 250 apply.
This offer is not currently available for the Quetta region.
* Prices are subject to foreign exchange fluctuation.