Biometric Verification - Corporate Exemption
Attention EVO and CharJi users
As per Pakistan Telecommunication Authority (PTA), Biometric verification of your EVO & charji devices is now mandatory. Corporate customers have been allowed to exercise the option of biometric exemption.
To avail exemption, corporate customers are required to fulfill the PTA documentation requirements. For your convenience, these requirements are outlined below: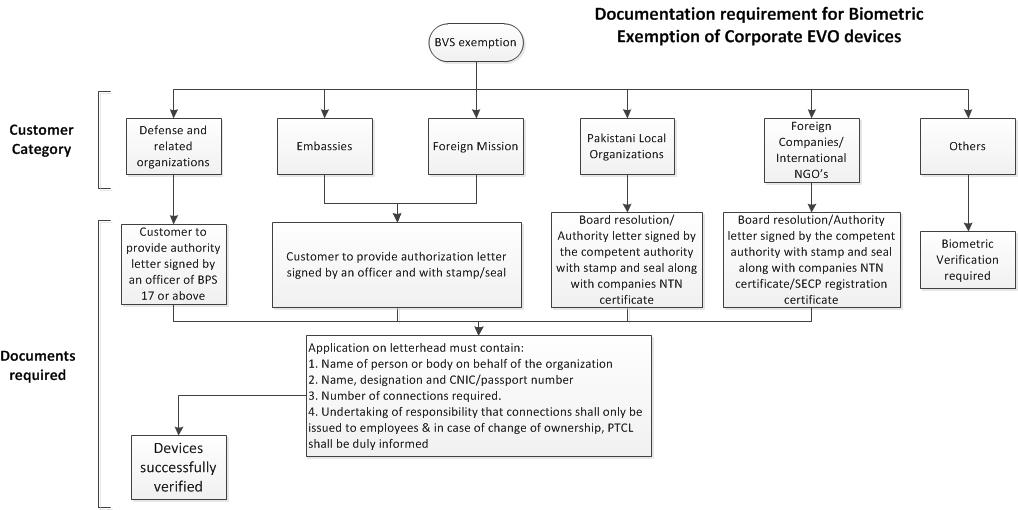 Last date: 29th Feb, 2016
Unverified devices will be deactivated after due date.
Please ignore this page if you have already verified your device.